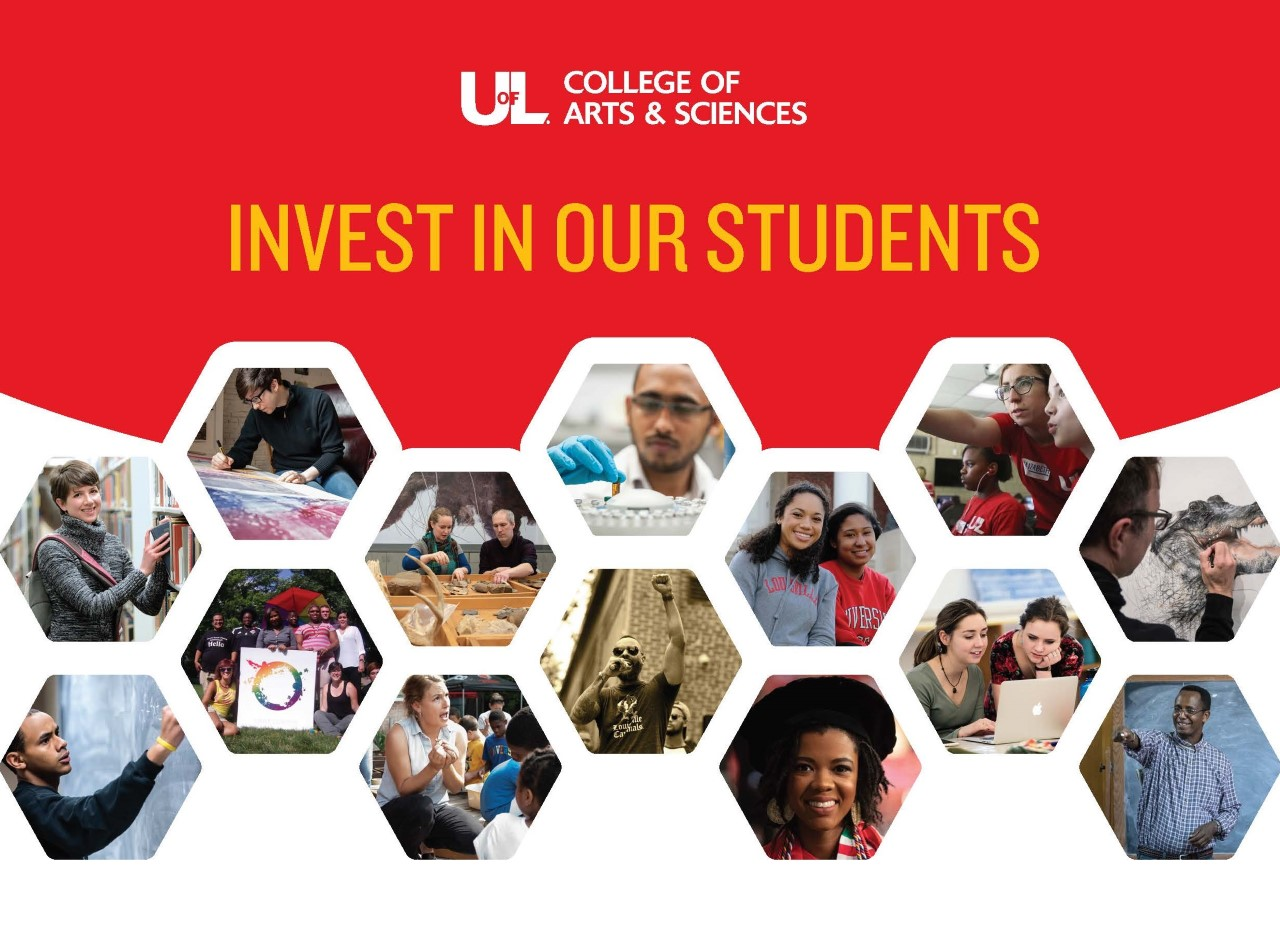 Given the ever-increasing cost of higher education and our unique student population, it is no surprise that significant financial barriers exist for many of our students. (Approximately 45% of our students are Pell eligible, meaning many have family income below $20,000.) 
Thanks to their tenacity and your support, most of our students are able to earn/borrow the funds needed to embark upon their college careers. However, too many will have to abandon their plans due to unplanned financial difficulties. Sometimes, just a single life event can derail them. Often, all it takes is a small, well-timed financial grant to get them back on track. 
That's why we created the A&S Undergraduate Persistence Grant, and that's where committed alumni like you come in. The UPG fund will provide one-time need-based funding for A&S students who have faced unexpected obstacles and financial hardship during their sophomore, junior, or senior years. 
•    A&S Student Emergency and Persistence Fund (G3261)
Additionally, we know that an excellent education in the liberal arts and sciences is the best preparation for life and work in a world of increasing diversity and ever-accelerating change. Our graduates are the best equipped for today's world because they are informed and critical thinkers, creative problem-solvers, confident communicators, and understand the importance of civic engagement.
Please consider supporting any A&S department, program, or initiative during UofL's Day of Giving.
Immediate Impact for A&S 
A&S Department & Programs
A&S Scholarships
Thank you for your support of the College of Arts & Sciences. #RaiseSomeL
---